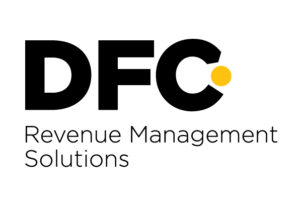 With a history dating back to 1975, DFC have decades of specialist experience in collecting Direct Debit payments for thousands of clients across the UK. Through end-to-end collection management and a commitment to the latest technology, we maximise income and reduce the strain on in-house administration resources, leaving clients free to concentrate on their core business.
We are fully aware that every client has their own individual needs. When you outsource your Direct Debit collections to DFC, we provide a tailor-made solution encompassing all the key processes.
Our highly-skilled team and innovative solutions allow us to efficiently work with organisations of all sizes including many local authorities, trusts and independent operators. The systems dovetail seamlessly with existing in-house systems and structures.
Fully Managed Direct Debit Service
DFC provides a fully managed specialist service, collecting direct debit payments from our client's customers through traditional paper-based methods or through our online Direct Debit portal FAST DD, using your own Service User Number (SUN) or ours.
Benefits:
Consumer Credit Regulated or non-regulated membership agreements available
End-to-end procedure handled entirely in house ensuring first class customer care and no hidden costs.
Online Direct Debit setup using FASTDD enabling facility to go paperless and to sign members up 24/7
UK based customer payment line designated to answer queries and take failed customer payments via credit / debit card.
Online MyPayments portal accessible by customers to rectify failed Direct Debit payments
Increase in income due to our proven high collection rates
Flexible payment dates for customers
Innovative 24-hour editable data retrieval service, keeping you up to date with your customers payments.
Reduce administration allowing key staff to concentrate on your core business
Competitive pricing policy.
Monies transferred quickly & reliably into your specified bank account
FASTDD: Online Direct Debit Portal
The secure, flexible & effective way for your members to make regular DD payments via your website.

Benefits
24-hour sales aid used to increase monthly Direct Debits
An enhanced service from that of traditional Direct Debit setup
Automatic bank account verification
Postcode identification
Pro rata and joining fee payments taken and calculated
Promotional code function to compliment marketing offers and incentives
Easy customer navigation and short process ensuring no sales are lost
Can be used face to face with member or at home
Allows your company to meet your customers' expectations as to what they should be able to do via your website.
For more information on any of our services and how we can work with you to ensure maximum profitability and efficiency from your Monthly Direct Debit paying members please contact us on:
Contact: Ivan Stevenson – Director
Tel: 07770 816969 / 01908 422000
Email: ivan.stevenson@debitfinance.co.uk
Address: 16 Davy Avenue Milton Keynes MK5 8PL