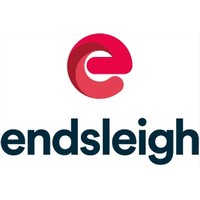 https://www.endsleigh.co.uk/business/sport-leisure/leisure-trusts/
Endsleigh is delighted to be one of the main sponsors of Community Leisure UK. Over recent years we have developed excellent relationships with a number of members to mutual advantage. We have come to realise through these relationships that for Endsleigh a long term partnership with Community Leisure UK represents a perfect match which can help towards achieving joint aspirations.
Having delivered specialist insurance broking services in both the sport and leisure and not for profit sectors over many years Endsleigh is ideally placed to research, design and launch a unique insurance proposition to Leisure Trusts. Working with a number of Trusts Endsleigh have modelled their proposition not simply to meet your insurance requirements but to deal with some of your future needs in areas such as generating commercial income and delivering specialist training to your staff.
We recognise that whilst most Trusts are similar in terms of their business model you are never the less unique in terms of your expectations and requirements when it comes to an insurance solution. This can depend upon either the relationship you have with your Local Authority or how you view the future in terms of developing a true affinity with suppliers. Below is a brief list of some of the components of Endsleigh's proposition:-
Competitive pricing
Risk Management funding
Low claims rebate
Sponsorship
Commercial income through affinity
Endsleigh operate as an independent insurance intermediary with access to the majority of insurance markets. We have selected a panel of key insurers who have similar aspirations to our own to work with and develop solutions for customers in the Leisure Trust sector. Having designed what we believe to be unique and compelling proposition we are naturally keen to talk about it and Community Leisure UK gives us the opportunity to do so.
A number of Trusts already working with us have benefited through both considerable financial savings and value added initiatives. We would welcome an opportunity to tell you more about what we have to offer.
Contacts:
Simon Davis
Simon.Davis@endsleigh.co.uk
Telephone: 01242 866853
Mobile: 07917 143441
Martin Taylor
martin.taylor@endsleigh.co.uk