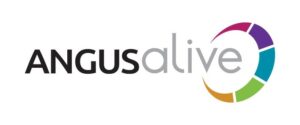 LOCATION: Forfar Library, 50-56 West High Street, Forfar, DD8 1BA
SALARY: £33,340 – £36,194 per year
CONTRACT TYPE: Permanent
POSITION TYPE: Full Time
HOURS: 36.25 hours per week
Help us change lives in Angus by inspiring Healthy, Active and Creative lifestyle choices.
Our business is everything to do with people and that's why our staff are so important to our success.
As Adult and Memberships Physical Activity Lead, you will develop and deliver exciting, innovative, and highly engaging physical activity programmes for adults across Angus.
You will be responsible for managing and developing the ANGUSalive bACTIVE membership scheme across Angus to facilitate participation for all.
You will also work collaboratively with colleagues across all ANGUSalive service areas and business units to provide the best customer experience for local communities as well as visitors to Angus, deliver innovative services and further our charitable objectives.
To do well in this role you will be able to demonstrate our key behaviours in customer service excellence, continuous improvement, engaged workforce, innovative services and leadership.
A friendly outgoing personality and the ability to use your initiative are essential. You will bring skills, knowledge and experience of implementing sport and physical activity programmes, engaging with community groups to understand local need and the ability to work in partnership with various agencies in collating and gathering data to support the development of sport and physical activity opportunities for customers of all ages.
Are you adaptable and resilient, innovative and enthusiastic, ambitious and high performing, customer and results focused, hardworking and willing to learn. This could be the job for you to make a difference to your local community.
You'll find working with our customers, colleagues and partners is interesting and varied as well as providing an exciting opportunity for you to help shape the future of physical activity in Angus. What's more, ANGUSalive offers our employees an excellent rewards package which includes a generous holiday allowance, 17% employer pension contributions, opportunities to work in ANGUSalive Sport and Leisure facilities with recently re-developed fitness suites and free bACTIVE membership.
If you can commit to working with us for the people of Angus and are interested in joining the team to become an ambassador for ANGUSalive we'd love to hear from you.
Our organisation also supports homeworking to provide a flexible working option for employees to work from home and other permitted locations.
This job is permanent.
Deatils on how to apply at – https://www.myjobscotland.gov.uk/councils/angus-council/angusalive/jobs/adult-and-memberships-physical-activity-lead-312889
Closing Date: 27th January 2023