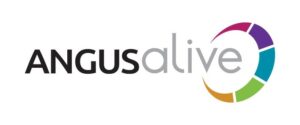 LOCATION: Forfar Library, 50-56 West High Street, Forfar, DD8 1BA
SALARY: £45,229 – £48,707 per year
CONTRACT TYPE: Permanent
POSITION TYPE: Full Time
HOURS: 36.25 hours per week
Based at ANGUSalive sites and community locations as applicable with your nominated base at Head Office, 50 – 56 West High Street, Forfar.
Our organisation also supports homeworking to provide a flexible working option for employees to work from home and other permitted locations.
Help us change lives in Angus by inspiring Healthy, Active and Creative lifestyle choices.
Our business is everything to do with people and that's why our staff are so important to our success.
By taking on the role of Museums, Galleries & Archives Team Leader, you will be responsible for all aspects of operations and programming for the service area to ensure our charity delivers high quality customer experiences to our local communities and visitors.
Further information at: https://www.myjobscotland.gov.uk/councils/angus-council/angusalive/jobs/museums-galleries-archives-team-leader-306299
Closing Date: 09/12/22