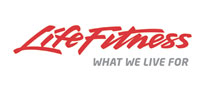 FIT FOR YOUR COMMUNITY – Fitness solutions for Local Authorities and Trusts
At Life Fitness we understand there's real responsibility placed on Local Authorities and Trusts to look after the health and wellbeing of their communities, as well as delivering results to achieve government participation and activity targets.
We believe this is our responsibility too, and that we can accomplish it by working together to tackle the key issues of obesity and social inclusion.
We also understand that with the current health agenda, there has never been a better time to invest in your fitness provision to attract and retain your members.
Having delivered fitness solutions to countless public sector facilities, you will see that we work hard to really understand your needs and tailor our solutions to best meet them.
Together, we will help you to;
ACHIEVE the provision of socially inclusive fitness facilities for your community with expert guidance and support
IMPROVE the quality of exercise provision delivered to your local community with best value equipment and industry leading staff training
INVEST long term in your facility with affordable finance options and business solutions
ENABLE you to track facility usage, participation and performance plus motivate users with easy to use fitness management solutions
ENGAGE staff and members with equipment layouts tailored to your exact needs using our unique 'Journey' exercise experiences system
For further information contact
Life Fitness
Tel : 01353 666018
Email : [email protected]
Web : www.lifefitness.com