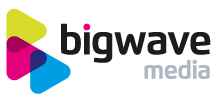 www.bigwavemedia.co.uk
Bigwave media is a creative growth agency based in the south-west, providing innovative and cost-effective marketing support across a wide range of functions, including:
Digital Web design SEO Pay-per-click Inbound marketing and content Social media Digital implementation and platforms
Business solution Account management Consultancy in Health & Fitness, Swim Development & Food & Beverage Local and national marketing campaigns Auditing Reports and demographic analyses analyses
Design Branding Digital design including websites and emails Graphic design Illustration Exhibitions Print
Our dedicated team of designers, developers and marketers are all housed under one roof, allowing us to work cohesively to create dynamic marketing campaigns. With your business knowledge and our industry experience, they can work in partnership to provide you with exceptional marketing support.
Currently working with over 200 clients, we specialise in the provision of marketing services for leisure, tourism, education, cultural, arts and entertainment industries with independent organisations, local government & social enterprise markets across the UK.
Contact: info@bigwavemedia.co.uk