Published on: December 16th 2022
Active Tameside's annual Fuel 4 Fun Christmas Takeaway is this year set to deliver a staggering 2,250 hot meals to families in need following an unprecedented rise in applications and referrals.
The charitable leisure trust began its mission to serve up food and festive cheer in the run up to Christmas two years ago, delivering 750 meals over three nights.
But with the increasing impact of the cost-of-living crisis, Active Tameside has been inundated with requests, according to its Head of Health and Social Outcomes, Dan Higgins, who is co-ordinating this operation as part of the Fuel 4 Fun Holiday Activities and Food Programme (HAF) – an initiative in partnership with Tameside Council to tackle food poverty and social inequalities for thousands of young people and their families.
It's prompted the not-for-profit organisation to triple its takeaway meal giveaway to help relieve the pressure families are facing, particularly at this time of year.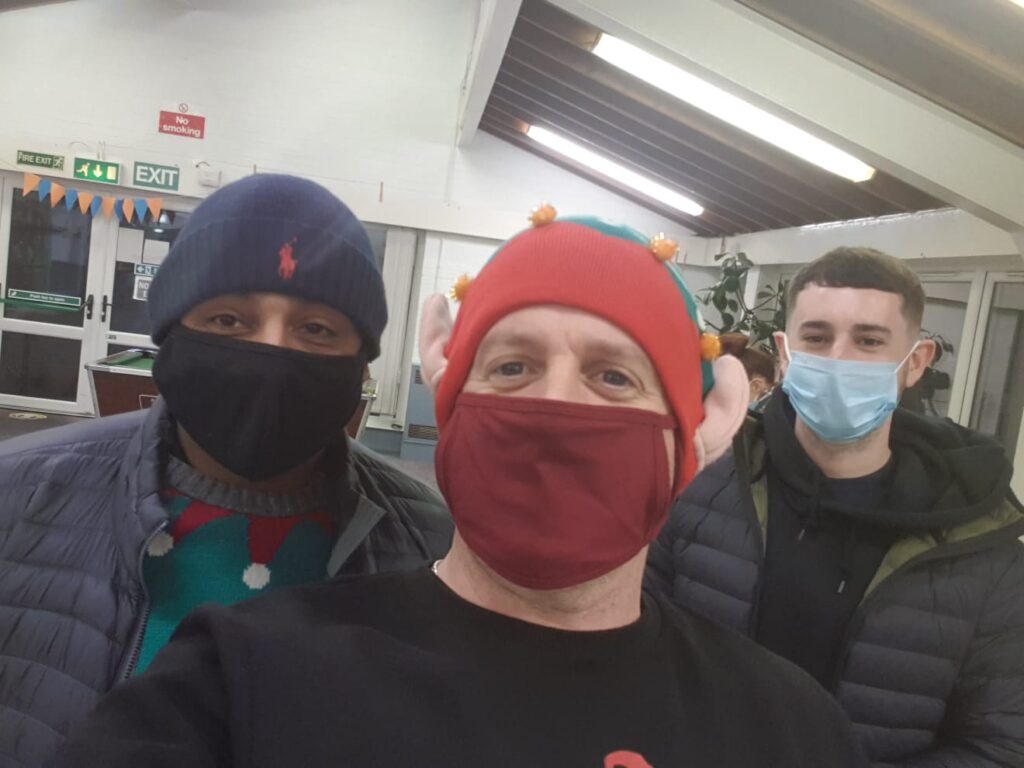 Dan said: "We normally have lots of requests but this year they've been flooding in as soon as applications were open which indicates a huge demand.We've had to have three staff working on the referrals and applications coming in whereas we normally have just one. We've never had to turn anyone away and we don't intend to this year either. The cost-of-living crisis is definitely playing a big part in this.
"This year more than ever these types of initiatives are a much welcome boost to the local community. As a charitable trust Active Tameside is here to make a difference to everyone and support those who need it most. We're all feeling the pressures of cost hikes from food to energy bills, so this is Active Tameside's small way of trying to bring some Christmas cheer."
An army of 30 festive jumper decked volunteers from Active Tameside and Tameside Council will prepare by day and deliver each night 750 meals from 19th to 21st December – including chicken curry, mince beef hash, vegetable pasta and a vegan meal – to homes around the borough, also leaving selection boxes on doorsteps for the children.
Volunteers will also be lending a hand with the deliveries and all volunteers are invited to bring their children along as little helpers.
The food – funded through a grant from Tameside Council's Winter Pressures Fund and from the trust's Community Allotment – will be cooked by the catering team at Active Tameside's social enterprise Community Cafes, Beatrix House and The Together Centre in Dukinfield.
Volunteers will include disabled adults from the Everybody Can service who helped to grow and harvest the allotment veg contributions and will also assist with loading up the meals for delivery.
Cllr Denise Ward, chair of the board of trustees at Active Tameside, added: "I would like to congratulate Active Tameside and their volunteers on showing such consideration for people who are finding things so difficult with the price of food, gas and electricity reaching levels we would have thought impossible only last year.
"As organiser of Denton Luncheon Club, which recently celebrated its 10th anniversary, I'm only too well aware of the value of a hot meal in raising spirits and bringing people together, and especially at Christmas when food is such an integral part of the season. Active Tameside has come up with the perfect present."
Alongside the Christmas takeaway, Active Tameside's Fuel 4 Fun scheme will provide a range of activities including 1,000 sport and physical activity Christmas holiday camp places for children aged five to 13 in receipt of benefit-related free school meals and under 18s with special educational needs and disabilities from 19th to 21st December.
Every child will help to prepare their own healthy lunch daily and 1,600 food hampers will be dished out containing enough food to feed a family for five nights.
There will also be Everybody Can Christmas parties at Dukinfield town hall for under 18s and at The Witchwood in Ashton for adults.
So far this year Fuel 4 Fun, hailed as one of the most effective schemes of its kind nationally by Childcare Works, has delivered 84,418 holiday camp places and 10,690 food hampers – equivalent to 53,450 meals – reaching a significant number of Tameside families in need.
Dan added: "2022 has been another incredible year for the Fuel 4 Fun initiative which was launched in 2021.
"We've continued to roll out the holiday and food provision and we've expanded the outreach work by developing youth intervention with external partners. We also opened the Stalybridge Community Hub to offer young people's mental health and wellbeing services, health and nutrition, sporting activities and family cooking sessions.
"I'd like to say a big thank you, first and foremost to our partners at Tameside Council with the support provided to make all things Fuel 4 Fun possible. Nonetheless, I would like to extend my thanks and appreciation to everyone involved in making the Fuel 4 Fun Christmas Takeaway a success.
"We really couldn't do it without the help of our volunteers and those working hard behind the scenes to make such a huge operation possible. It is support and dedication from our teams that can enable people to live their best lives.
"On behalf of Active Tameside and the Fuel 4 Fun team I'd like to wish everyone a merry Christmas and a very happy, healthy new year!"
Active Tameside is also partnering with Tameside Council to host Warm Welcome Hubs where residents can keep warm, get a free hot drink, charge phones and laptops and enjoy a chat.
The hubs are taking place at Active Medlock in Droylsden, Tameside Wellness Centre in Denton, Active Copley in Stalybridge, Active Hyde and Active Ken Ward in Hattersley. For days and times visit: https://www.tameside.gov.uk/helpinghand/warm-welcome-hub
Active Tameside is a not-for-profit organisation, reinvesting 100% of its profits back into providing accessible, high quality community leisure facilities and a range of award-winning health and social care intervention services and programmes in partnership with Tameside Council.
ends