Published on: June 6th 2023
Award-winning charity Sport Aberdeen has officially opened the first premier padel tennis centre in Aberdeen.
The centre was opened by Chairman, Tony Dawson and President of the Lawn Tennis Association (LTA), Sandi Procter at the end of May. Both Tony and Sandi are former Cults Lawn Tennis Club players.
At the ceremony, more than 30 guests gathered to browse the courts and watch Sandi provide a demonstration with other coaches – guests were also encouraged to pick up a bat and have a go at playing for themselves.
The two new padel courts are adjacent to the charity's popular Aberdeen Tennis Centre venue in Westburn Park, operating within the North East Tennis District.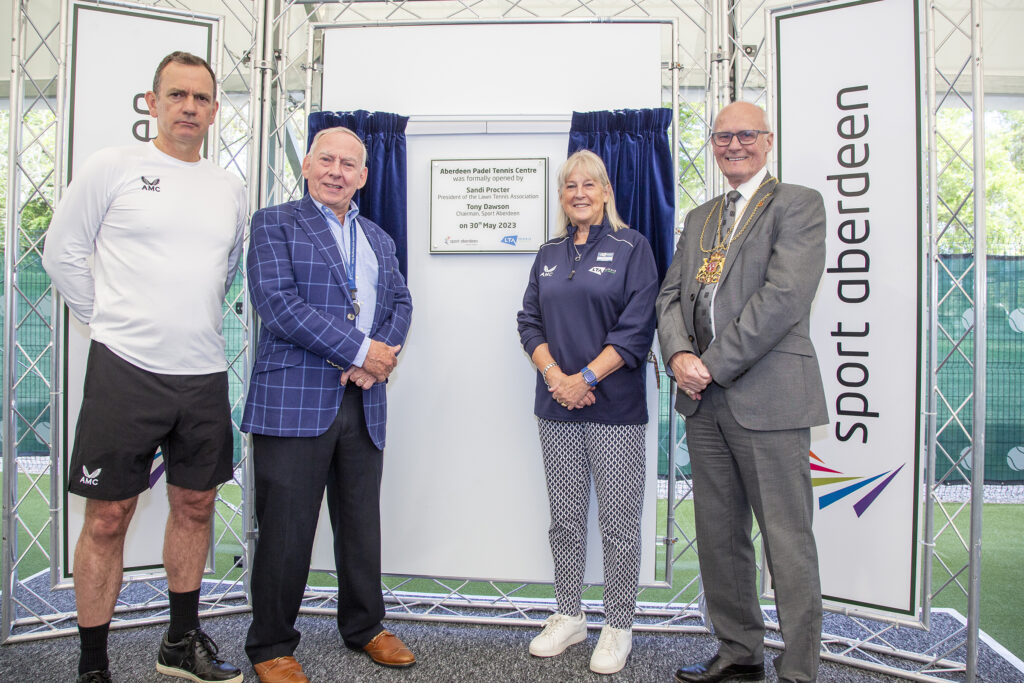 According to the Lawn Tennis Association, these are courts 17 and 18 to be constructed in Scotland. The facility is covered by a canopy, so the sport can be enjoyed all year round.
Sport Aberdeen said it was grateful to the Lawn Tennis Association for providing the charity with a six-figure interest free loan to bring the project to life.
The charity will provide all equipment including padel bats and balls for customers and members who wish to play.
Tony Dawson, Sport Aberdeen Chairman, said: "We are so excited to bring this fast-paced, social sport to the city – thanks to the Lawn Tennis Association for the financial support which has made it possible.
"I have played padel for a few years now over in Spain – having witnessed the growing popularity of the sport across Europe, we decided it was time to introduce this offering to the north-east.
"We were honoured that our opening ceremony took place in the presence of Sandi Procter who has made history by becoming the second female president of the LTA through her appointment this year.
"Our courts are situated in a beautiful park location and are the only outdoor courts in Aberdeen.
"Padel tennis is suitable for anyone to play, so if you are reading this – we strongly encourage you to come along and have a go for yourself."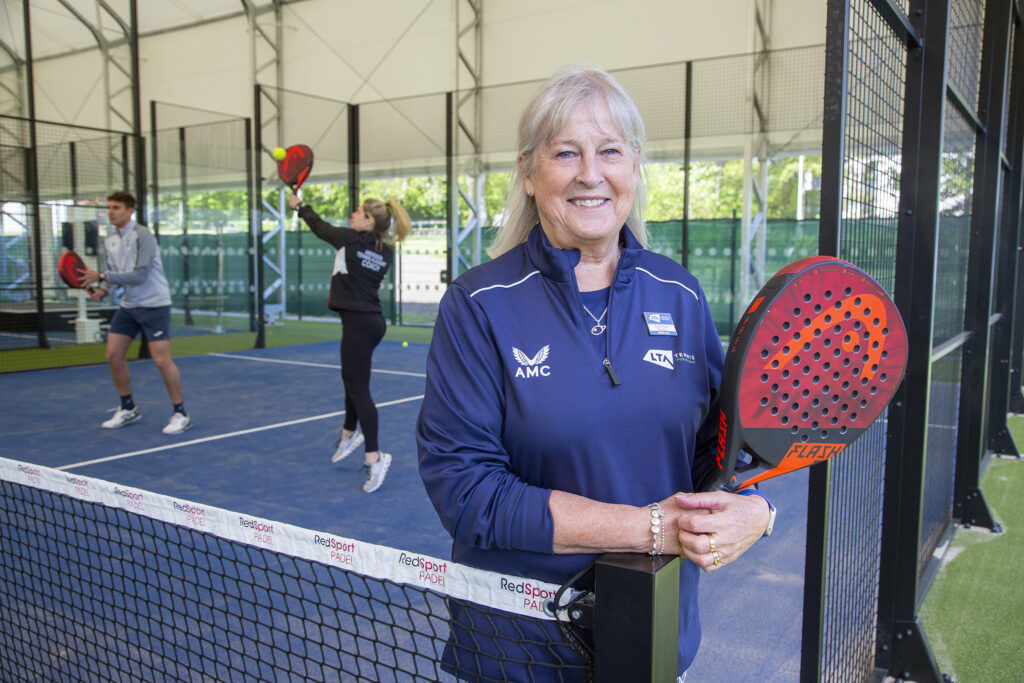 Sandi Procter, President of the Lawn Tennis Association (LTA), said: "Padel is such a fun and engaging sport and it's wonderful that these courts will provide the Aberdeen community with the chance to play the sport.
"The LTA and LTA Tennis Foundation were pleased to help fund and facilitate this project to add padel courts to the already successful Community Indoor Tennis Centre."
Blane Dodds, CEO of Tennis Scotland, said: "As the independent governing body for padel in Scotland, Tennis Scotland are delighted that new courts have opened at Aberdeen Tennis Centre.
"Padel offers a unique and exciting future and is becoming increasingly popular in Scotland, as we continue to work with venues and operators to maximise opportunities for growth.
"Padel will help our tennis clubs and venues across Scotland further engage with their members, attract new members and offer increased options for our local communities."
So, how do you play padel?
Padel is a sport for anyone and everyone to enjoy, and no prior tennis experience is necessary.
Predominantly played in doubles, it is renowned for being easier than tennis due to serving underarm and less technical ability is required.
It is played in a glass-enclosed court with smaller bats, and the ball can be returned off the back and side walls.
To find out more about the rules of padel, visit the LTA's website here.
ends