Published on: December 21st 2022
FOUR Care Homes proved age doesn't matter when they competed in the inaugural "Legends" event organised by Tees Active.
The Stockton-On-Tees Charitable Trust teamed up Stockton Council's Transformation Team for the first ever Care Homes Legends event, which saw Ingleby Incredibles, Beeches Braves, Mighty Mandale and Whitehouse Warriors competing in a number of events including balloon keepy-ups, a netball shootout, table tennis, indoor curling and magnetic darts.
They were joined by Year 11 students from St Michaels RC Academy in Billingham, who helped out on the day.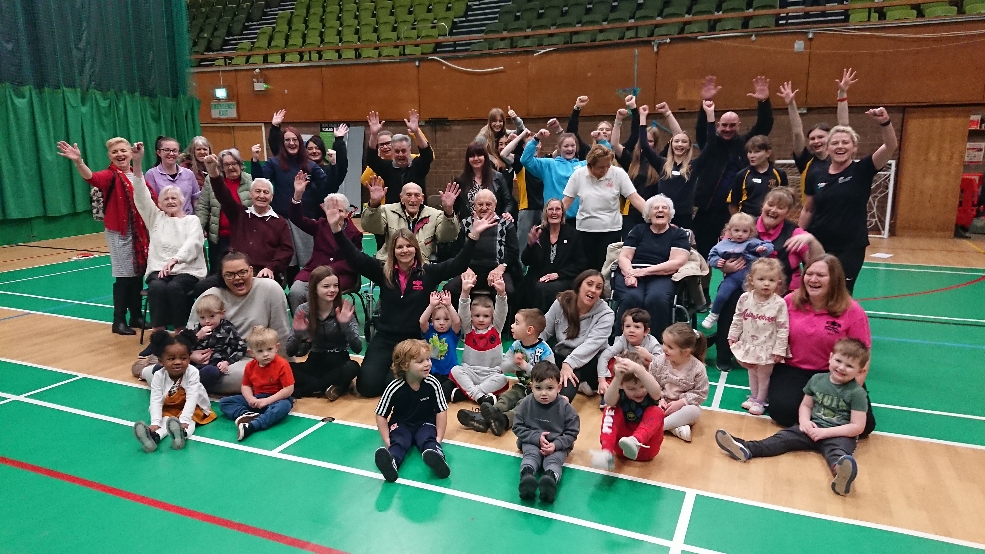 Allan McDermott, Tees Actives Community Engagement Manager, said: "Everybody has had a great time and watching the residents interacting with the children and participating with a smile on their faces was fantastic. We will take what we have learned from this event and start planning for a larger event in 2023."
And to make sure their friends back at the care home didn't miss out, Tees Active's Marketing Team streamed live, so residents were able to watch and cheer on their fellow residents.
Allan McDermott, Tees Actives Community Engagement Manager, said: "Everybody has had a great time and watching the residents interacting with the children and participating with a smile on their faces was fantastic. We will take what we have learned from this event and start planning for a larger event in 2023."
Ben Brown, Deputy Manager from the White House Care Home, added: "I was overwhelmed by the commitment and naturally caring nature of the pupils from St. Michaels. They really shone. "They brought a sense of fun competition which was nice for the care home legends to experience. It was amazing to watch this mix of generations and services gel so wonderfully together."
Ben added: "The whole event was so extremely well organised and thought out. Even down to live streaming the event to friends and families. This expanded the inclusive reach of the games. The guys back at the home had a great time watching and cheering us on. We can't wait for the next one!"
Edith Ayre, who lives at The Beeches Care Home, said: "I never knew I could do netball. I got ten baskets in a row, and the girls said I could join their team! The archery was great. I couldn't believe I had hit the target so many times. What a wonderful day it was."
Ends