Published on: September 12th 2023
Bramley Baths has celebrated being awarded a blue plaque to recognise its social and historical significance as the last remaining Edwardian bath house in Leeds.
Awarded by Leeds Civic Trust, the community and special guests gathered at an unveiling ceremony on Saturday 9 September followed by a reception.  
BRAMLEY BATHS – Built in 1904 in response to the cholera outbreak, this fine Grade II listed building is the last functioning bath house in Leeds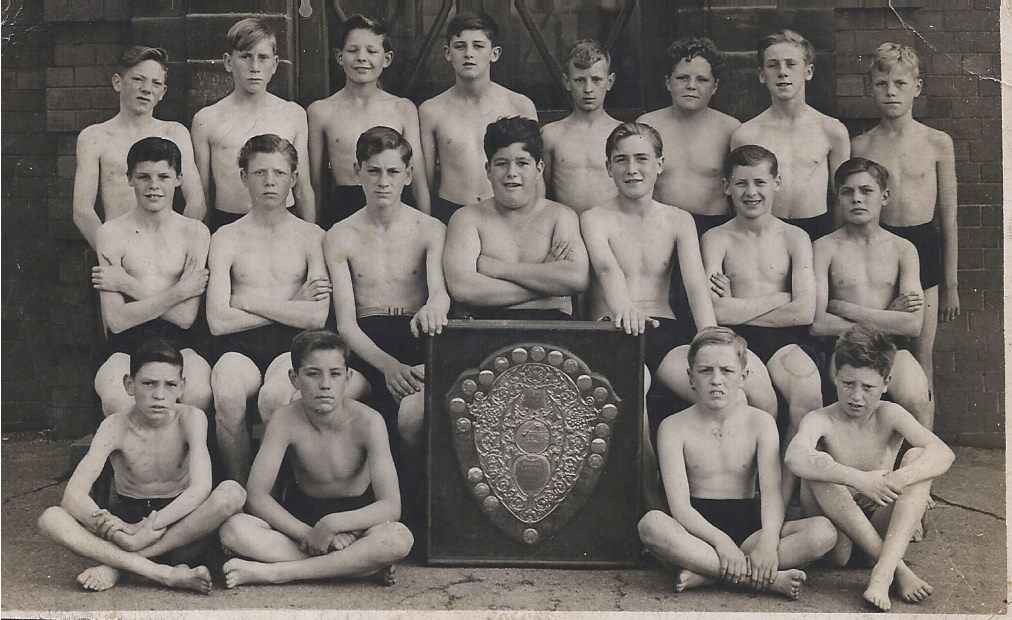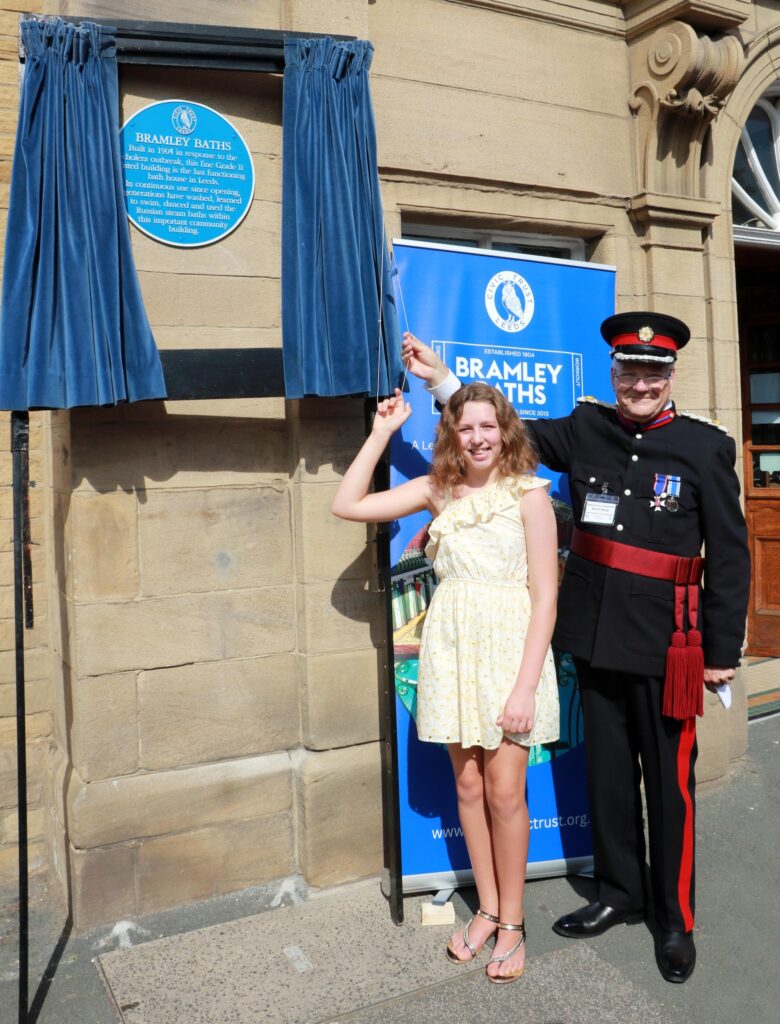 In continuous use since opening, generations have washed, learned to swim, danced and used the Russian steam baths within this important community building.
CEO of Bramley Baths, David Wilford said: "Bramley Baths is a very special place in the hearts of many generations and has been since it opened its doors in 1904.
"Having a blue plaque means a lot to Bramley Baths – it is recognition of the historical significance and cultural value of the building, and the important role the Baths continues to play in the community.
"Receiving a blue plaque is a source of great pride for Bramley Baths and our community."
The plaque was jointly unveiled by the Deputy Lieutenant Kevin Sharp along with one of the Bath's young swimmers Marley Parker – representing the generations of children who have learned to swim there.
The Rt. Honourable Rachel Reeves, MP for Leeds West, and former MP Sir John Battle – who was instrumental in ensuring that the baths had a future as a community enterprise – also attended, as did local councillors, leader of Leeds City Council Councillor James Lewis, and leaders of the Leeds Civic Trust.
Built to improve public health and wellbeing in response to the outbreak of cholera, Bramley Baths was one of eight public bath houses. Local residents came to wash, swim and use the Russian Steam Baths – fashionable with the wealthier Edwardians as a healthy pastime.
Originally the Globe Foundry owned by William Bottomley in the 1870s, the iconic foundry chimney, built from 8000 Kirkstall bricks, still towers over the baths today and can be seen for miles around.
Bramley Baths remained a constant in local life, and following restoration in the late 80s, was reopened in the early 90s. When Leeds City Council invited expressions of interest to take over its management due to increased running costs, a passionate group of local residents and organisations joined forces to devise a business plan, campaign and fundraise. By January 2013 the Friends of Bramley Baths had successfully saved their precious community asset, establishing the thriving not for profit organisation it is today.
In 2023 Bramley Baths is celebrating its tenth anniversary of being a successful community-led social enterprise. Special events are happening throughout the year and are delighted to be awarded a Blue Plaque from Leeds Civic Trust in recognition of its significance in Leeds's wider heritage.
ends