Published on: April 17th 2023
Charity Edinburgh Leisure, which celebrated its 25th anniversary on 1 April 2023, has rewarded one lucky Edinburgh lady with a free annual membership to celebrate her being their 25,000th current member.
Daniela Ceban, who lives in Dalry, had recently signed up for a fitness membership at her local Edinburgh Leisure venue, Dalry Swim Centre.
Sales Manager, Matthew Smith, explained: "Edinburgh Leisure has recently celebrated its 25th anniversary, and we were delighted to discover that it also coincided with our 25,000th current member joining in the same month. We thought it would be a great gesture to reward this lucky person with a free annual fitness membership at their chosen venue.
Daniela Ceban said: "It made my week when Edinburgh Leisure rang me to say that they wanted to 'gift' me a free year's membership at Dalry to celebrate me being their 25,000th current member.
"I love Dalry Swim Centre as it's close to where I live, and the staff are all friendly and welcoming. I originally started out using the pool but will also be using the gym now."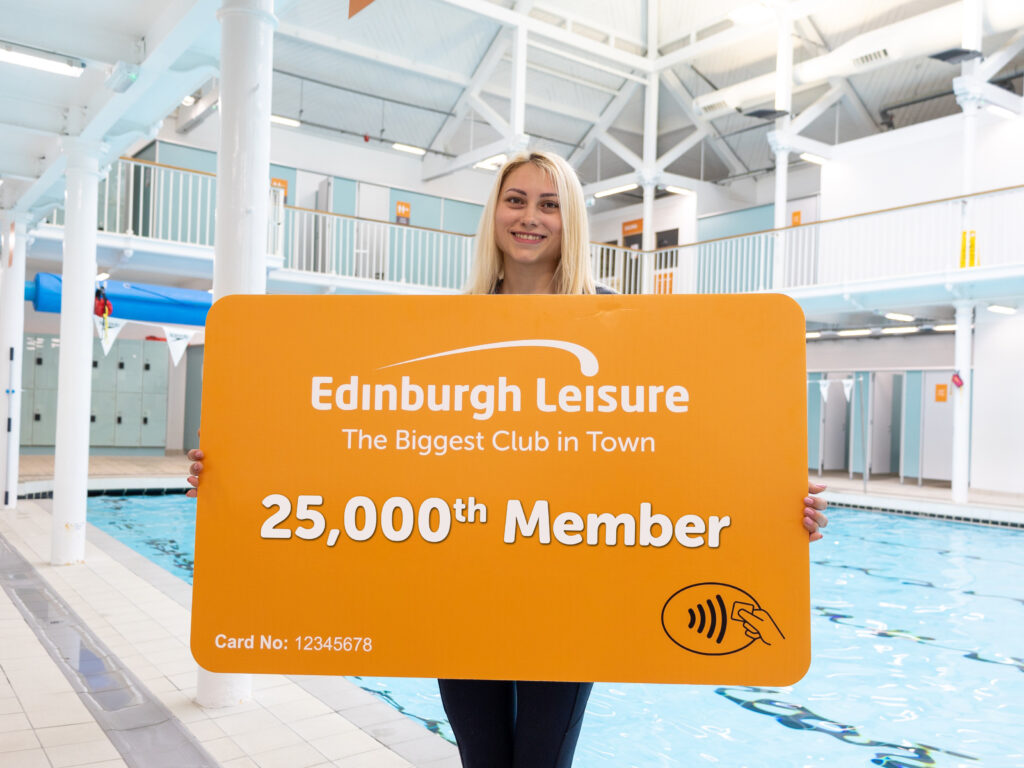 Edinburgh Leisure is currently offering new customers the opportunity to try before they buy, with an offer of 7 days for £7, offering unlimited access to gym, swim, fitness classes and climbing for one week only.
Edinburgh Leisure's venues feature some of the latest gym equipment with on-hand instructors who are happy to show customers 'the ropes' and how to use the equipment; they have a range of swimming pools, including four Victorian pools and the famous Olympic-sized Royal Commonwealth Pool, plus a selection of saunas and steam rooms, and of course the International Climbing Arena at Ratho.
Ends