Published on: May 30th 2023
After a successful Championship in 2022, Newport will once again hold the National Youth and Junior Track Championships at the Geraint Thomas National Velodrome of Wales from the 24 to 28 July 2023.
The Championships are a key event in the track cycling calendar and showcase the very best young talent emerging through the ranks from across the country as they compete for the title of National Champion.
Many of the riders who will compete have already taken part in national and international competitions, and harbor ambitions of representing Great Britain at Olympic, Paralympic and world level.
Steve Miller, Cycling Manager at Newport Live said, "We are proud to support British cycling and to showcase the talent that our country has to offer. This is a fantastic opportunity to witness some top-quality racing on the track and we couldn't be more pleased to be part of it.
"I'd like to extend a warm invitation to everyone to come and join us for this thrilling event. Not only will you have the chance to see some incredible athletes in action, but you will also witness some up-and-coming cyclists who could potentially go on to become future Olympians. We hope that you will join us for this unforgettable experience at the Geraint Thomas National Velodrome, Wales."
Steve Ward, Chief Executive of Newport Live said, "We are thrilled to be hosting the National Youth and Junior Track Championships again this Summer at the Geraint Thomas National Velodrome of Wales. It's an exciting event showcasing the future athletes of British Cycling.  Hosting this event gives the city and people of Newport an exciting chance to see the future of British Cycling competing head-to-head on our track."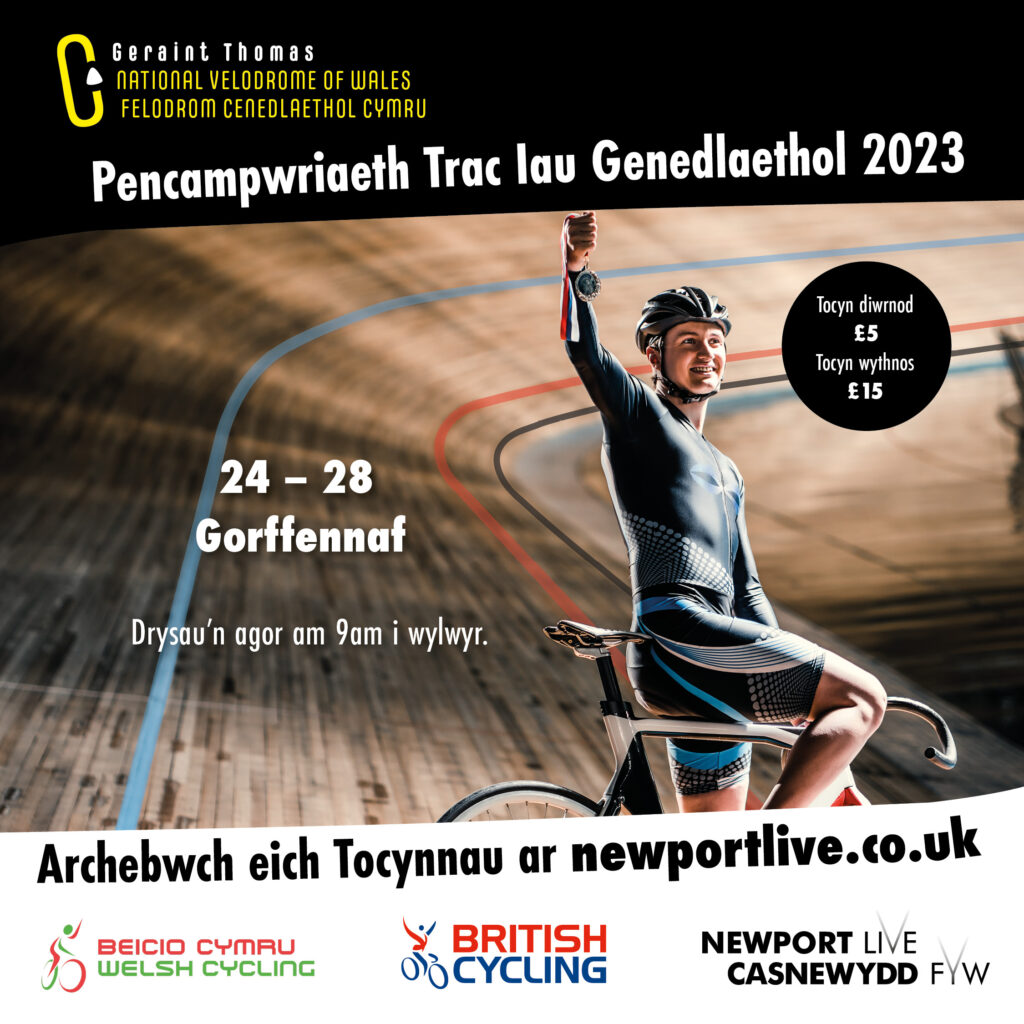 Members of the public are invited to attend the Championships to cheer on the talent on track. Tickets are on sale now and are priced at £5 for a day pass, or weekly passes can be purchased for £15 per person from the Newport live website.
Newport Live is a not-for-profit Trust and registered charity, which means the money they make is wholly reinvested into the services and facilities they offer, so all Newport Live customers are supporting the local community through the delivery of these events.
To find out further information about the Youth and Junior Track Championships 2023 visit www.newportlive.co.uk or see facebook.com/GeraintThomasNationalVelodromeofWales and @WalesVelodrome on Twitter.
Ends